Elder Care Companions, Inc. is privately owned by Hillary Abrams who has over 20 years of healthcare experience focusing on the geriatric population. She has been in the home care industry for the elderly since 2005.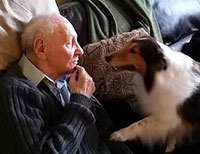 ECC distinguishes itself from other home care companies by:
First and foremost, focusing on the safety and well-being of our clients. We take a genuine interest in each and every client we have.
We listen to the needs of the client and the family. Compatibility is key in matching their needs with a well-trained professional who provides the absolute best care needed.
Our RN's and LPN's provide an extensive initial assessment of the client and their individualized needs with regular follow up visits ensuring their health and well being are properly attended to.
ECC makes Quality Assurance Calls to the family or responsible party to inform them of any additional needs that should be addressed. This ensures satisfaction of all involved.
We make drop by visits on occasion just say "hello".
And we remember special occasions such as birthdays, just to show we care.
Many of our services that are offered are: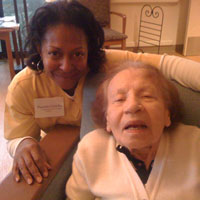 PERSONAL CARE
GROOMING AND HYGIENE
DRESSING
ORAL CARE
INCONTINENCE CARE
BATHING AND DIRECT HYGIENE
RANGE OF MOTION EXERCISES
ASSIST AND MONITOR OXYGEN/CHANGE EQUIPMENT
ASSIST WITH OSTOMY BAGS AND CATHETER CARE
DIABETIC CARE/DIET/MONITOR BLOOD SUGAR
DRAIN EMPTYING AND CHANGING
ASSIST WITH EATING
ALZHEIMER'S/DEMENTIA CARE FOR ADVANCED STAGES/PARKINSON'S/MULTIPLE SCLEROSIS PATIENTS
MONITORING VITAL SIGNS
CHANGE NON-STERILE DRESSINGS
USE SPECIAL EQUIPMENT SUCH AS HOYER LIFTS
TERMINAL/END STAGE CARE
MEDICATION REMINDERS
(*MEDICATION SET UPS PROVIDED SEPARATELY BY AN LPN OR RN OFFERED AS AN ANCILLARY SERVICE)
COMPANIONSHIP CARE
CONVERSATION
ESCORTING TO APPOINTMENTS INCLUDING DOCTOR'S APPOINTMENTS

With special requests for notetaking  by caregiver in exam room with
client and physician for better communication to family

GROCERY SHOPPING/ERRANDS
RESPONDING TO EMERGENCIES
ARRANGING APPOINTMENTS
REMINDING OF DOCTOR'S APPOINTMENTS
ASSIST WITH PET CARE
ASSIST WITH SOCIAL ACTIVITIES AND HOBBIES
ENCOURAGE SOCIALIZATION (WHEN APPROPRIATE)
HOUSEHOLD ASSISTANCE
MEAL PREPARATION AND CLEAN UP
LIGHT HOUSEKEEPING
LAUNDRY
MAKING BEDS
CHANGING LINENS
MONITOR FOOD EXPIRATION DATES
ORGANIZING CLOSETS, KITCHEN AND BATH
Our caregivers are Certified Nurses Assistants who are well educated in cpr and first aid. We take additional steps to thoroughly screen the best applicants including doing national criminal background checks. ElderCare Companions is fully insured and bonded.